Nursery - Yellow, Red and Blue Rooms
No. 32 is a private house which has been converted to provide a spacious and safe environment for the children, whilst retaining a cosy, at home feeling. We have a lovely secluded garden at the rear of the house where the children enjoy a wonderful variety of outdoor activities. Children move through a series of coloured rooms which are geared to their stage of development. We are convinced that children learn best in a happy, secure and stimulating environment and at Montys this is our priority. Our learning through play philosophy and key worker system encourage children to feel happy safe and secure whilst developing lively enquiring minds and having lots of fun.
The Yellow Room is a self-contained unit within an open-plan area and caters for babies approximately 3 months to 16 months. Working within the guidelines of the "The Early Year's Foundation Stage" (EYFS), we offer a safe yet stimulating environment with a gentle caring approach to each child.
The Red Room. This bright, spacious and stimulating environment has been created to provide an additional area for 6 toddlers aged 16 months to 2 years. This unit has the benefit of french doors leading onto a decked area, covered by an all-weather canopy, and then on into the garden. The open-plan layout on the ground floor of the nursery lends itself to a gentle, relaxed transition from the Yellow to Red Room. As in the Yellow Room, we work within the guidelines of "The Early Year's Foundation Stage" framework. Children staying all day will have a nap after lunch and every child will have a daily report to take home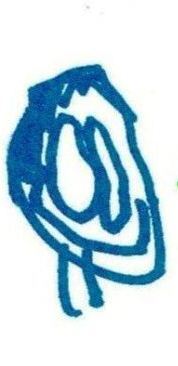 The Blue Room, on the first floor of the nursery, caters for children from 2 years. To ensure a smooth
transition from the Red room to upstairs the children spend increasing amounts of time playing there, until they feel happy and confident. In the Blue room we are seeking to develop the child's confidence, independence and social skills. The children will follow the seven areas of learning as set out in the Early Years Foundation Framework. These include a basic foundation in Language, Literacy and Mathematics along with an understanding of the world around them. Those children who stay all day can have a sleep after lunch and each child will have a daily report to take home.